Mechanical vibration - Evaluation of machine vibration by measurements on non-rotating parts - Part 6 : Reciprocating machines with power ratings above 100kW
ISO 10816-6은 아래 해당하는 기계의 Site에서 측정된 진동값의 평가에 적용하며, 규격에서 제시하는 위치에서 측정된 진동을 RMS 단위로 평가하는데 이용한다.
● 100kW 이상의 Reciprocating compressor
● Machine coupled reciprocating compressor
1. 진동 평가 기준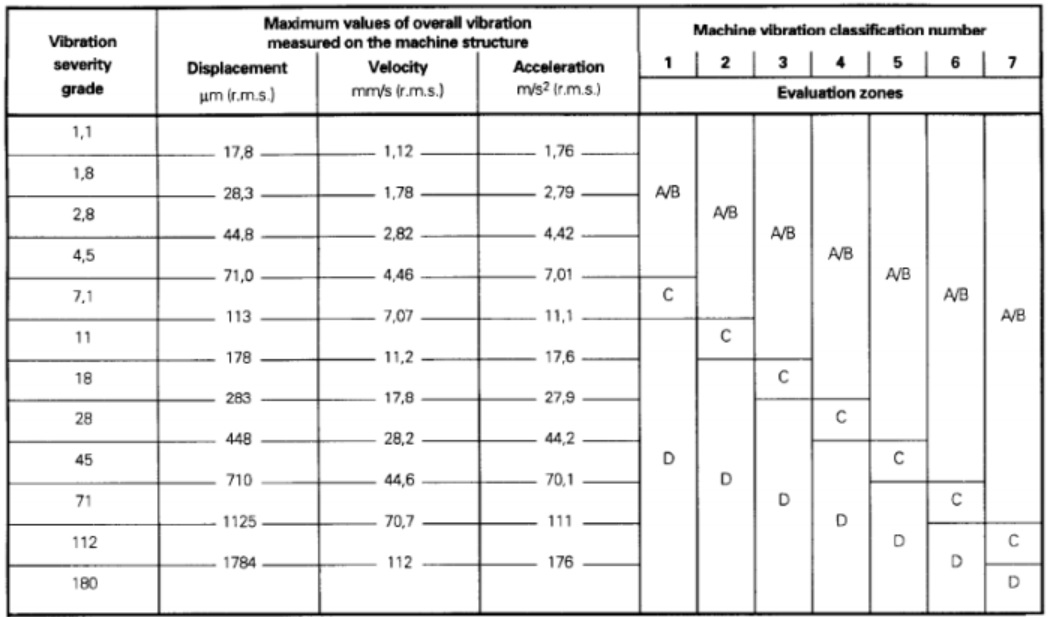 ○ Zone A : Newly commissioned machine
○ Zone B : This zone is considered as acceptable level for unrestricted long-term operation
○ Zone C : Normally considered unsatisfactory for long-term operation
○ Zone D : Normally considered to be sufficient severity to cause mechanical damage
○ 산업용 및 선박용 디젤 엔진은 5, 6, 7 정도로 분류됨.
2. 진동 측정 위치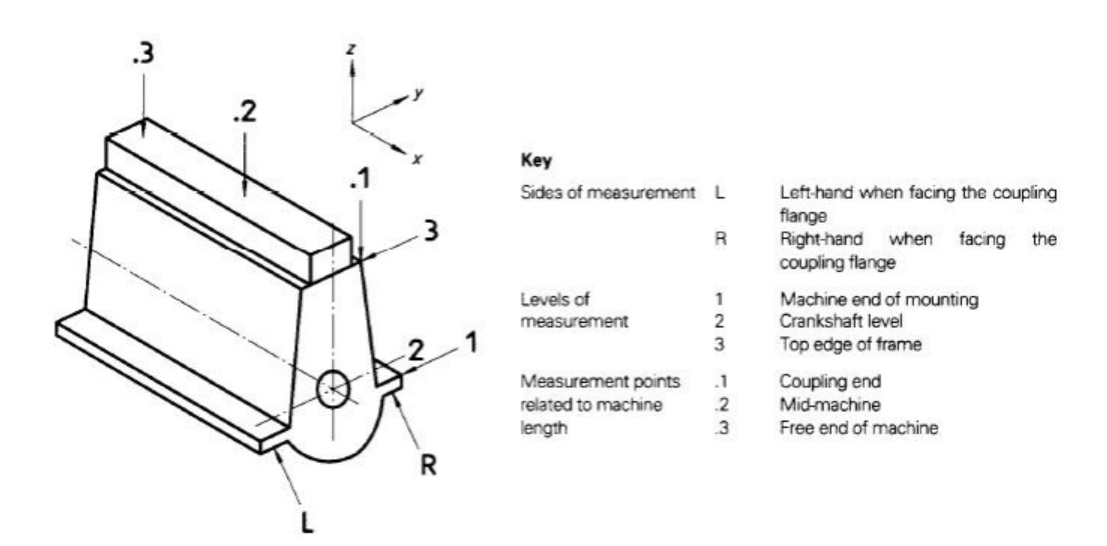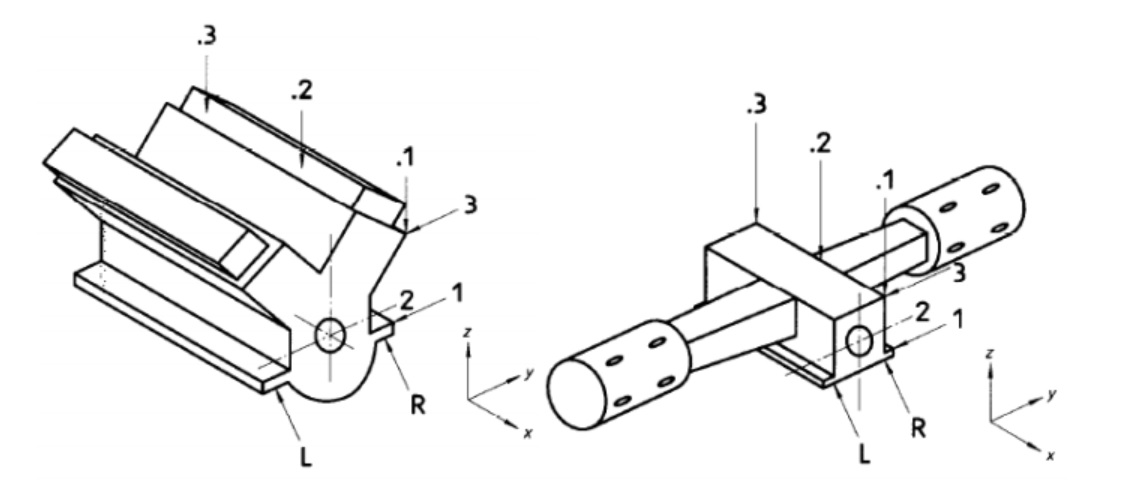 ※ ISO 기준 더 보기
▷ (주)이너턴스 업무 소개 - 왕복동압축기(Reciprocating Compressor)
---
기계진동 관련 문의사항은 02-707-1545
또는 mountain@inertance.com 으로 연락주시면 성실히 수행토록 하겠습니다.
---